ScreenABLE Saturday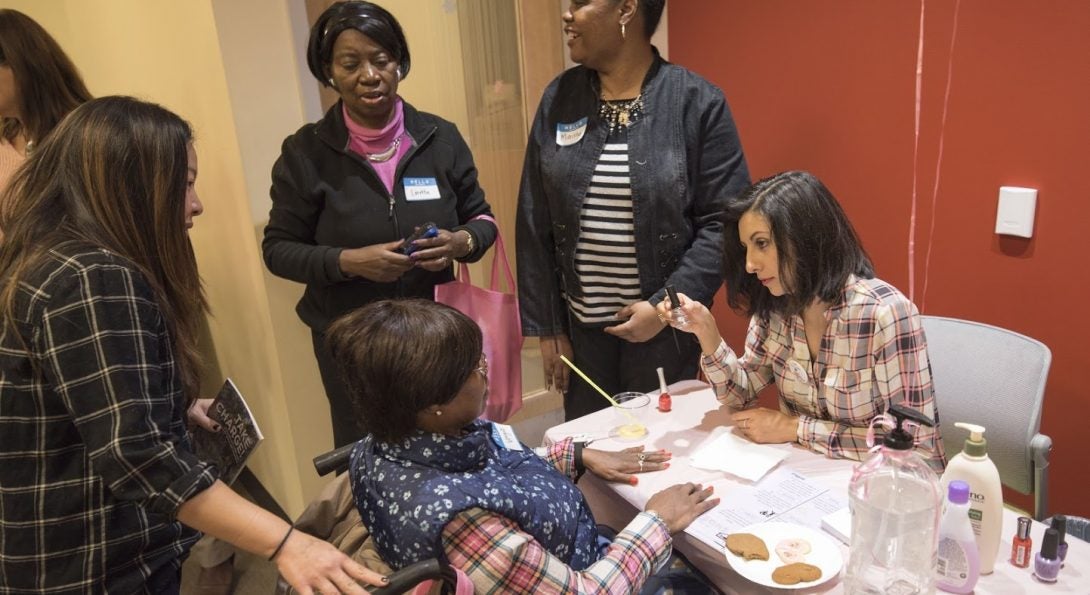 ScreenABLE Saturday is a celebration of wellness for women with disabilities that we host annually.
Women with disabilities participate in breast cancer screening less than their nondisabled peers. ScreenABLE Saturday addresses this disparity by partnering up with the University of Illinois Cancer Center to provide free, accessible mammograms for women with disabilities.
ScreenABLE Saturday is an interactive and fun health fair launched in 2016. New workshops and content is added each year and includes: breast health education; adapted yoga and exercise; healthy and affordable cooking demonstrations; manicures; stress management booths; gardening; dapted karate and mindfulness.
To collaborate with us or learn more about ScreenABLE Saturday, contact Susan Magasi.